// One Click Interiors
wParallax
What is it?
Entire room in one polygon!
Parallax OSL is a new method that uses just a single polygon to show an entire room.

With the power of OSL (Open Shading Language) and a wonderful script called JIWindowbox, it is now possible to create realistic fake interiors, saving you tons of time in the process!

The Parallax effect is often used in video games to optimize scene performance, and is now available for the Archviz industry!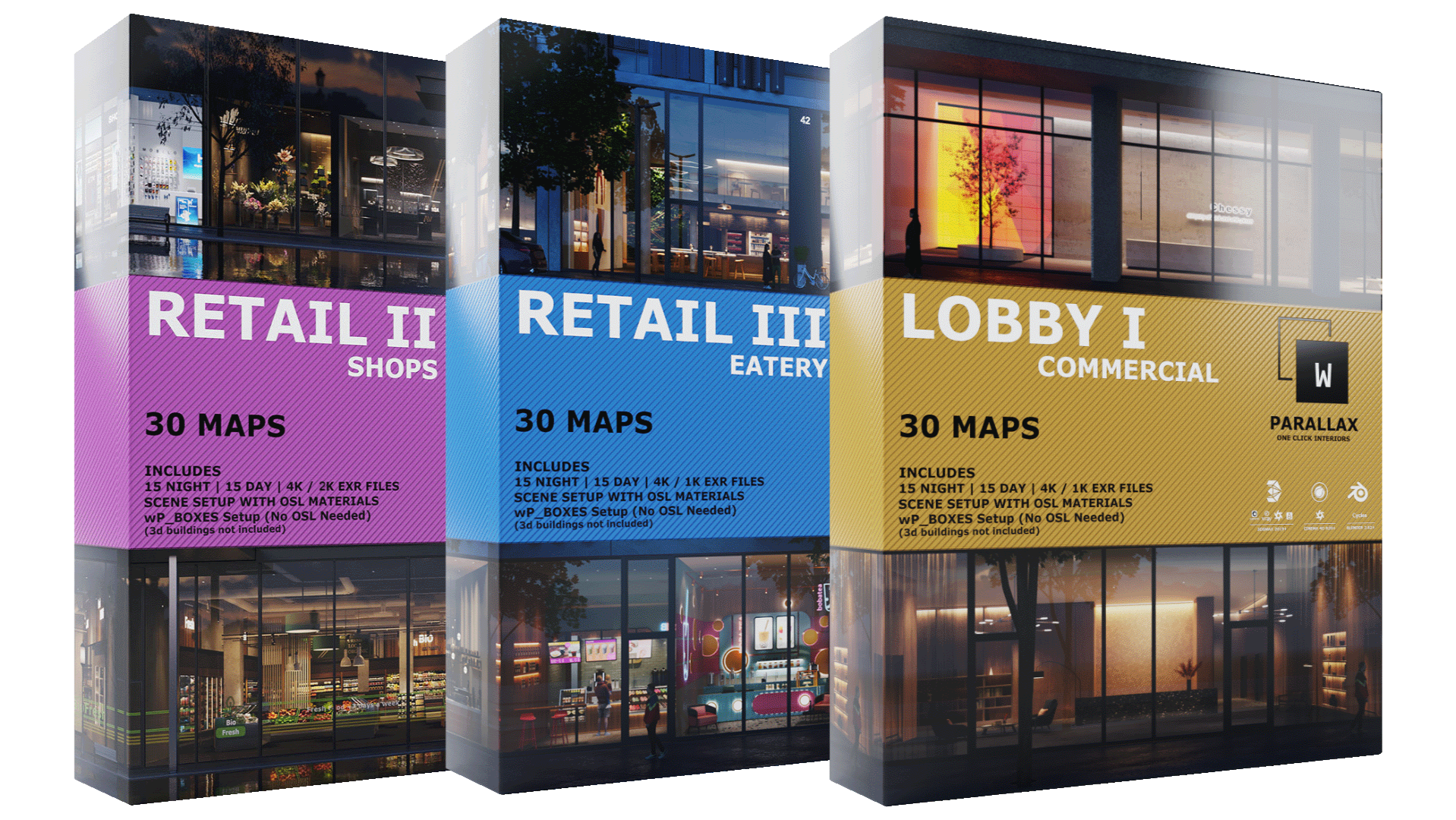 Bundle Pack
Get all 3 Collections
(Save 25%)
90 Parallax Maps (45 Night / 45 Day)3K and 1K EXR Files3D Scene (7 facades + street)OSL Shaders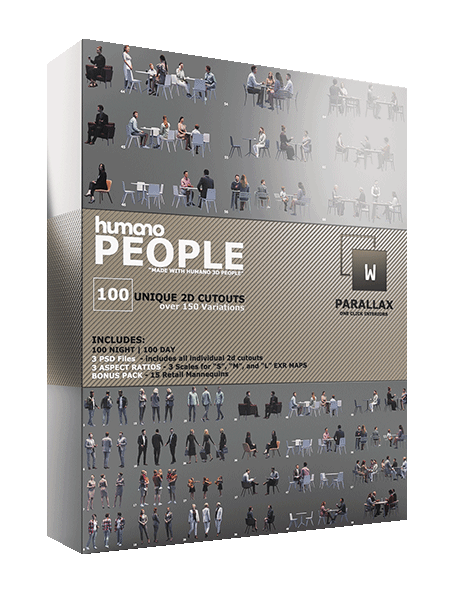 People Pack
Make your interiors even more lively by adding people!
Collaboration with Humano 3D People
This library is made specifically for wParallax 32-Bit EXR Maps with 3 Aspect Ratios
HUMANO PEOPLE PACK

100 Unique Model Cutouts (100 Night / 100 Day)Over 150 possible variationsBONUS - 15 Mannequins cutouts for retail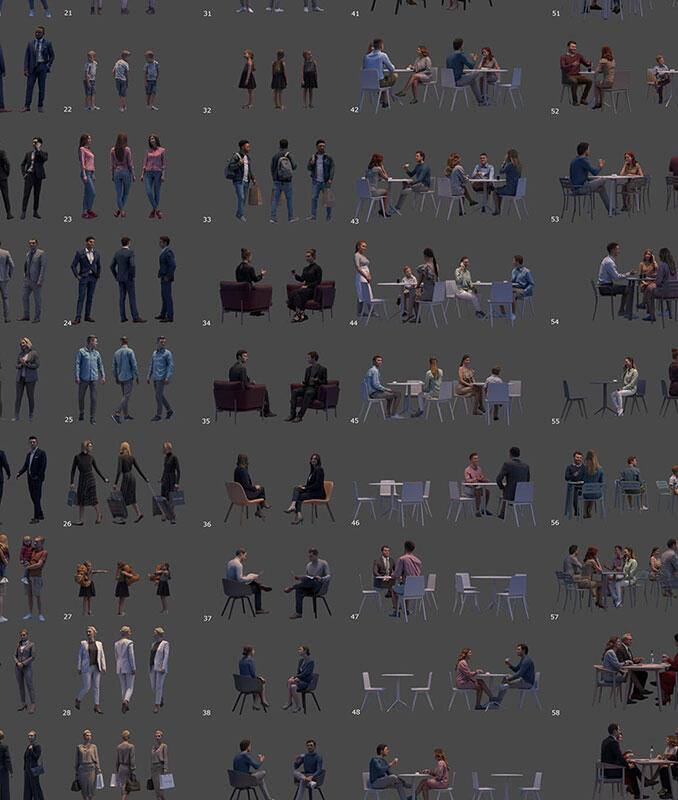 Features
Night and Day
Easily swap night to dayEach space was rendered twice to create both night and day option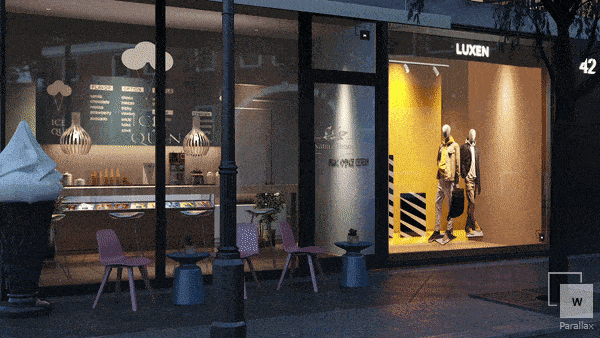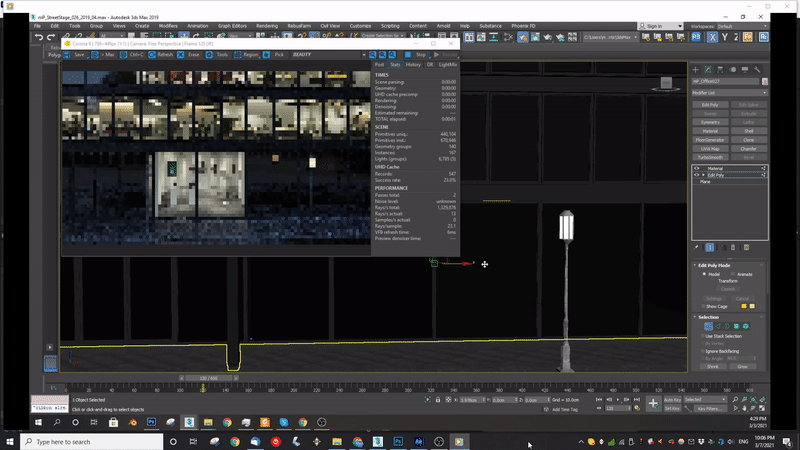 Long Spaces
Simply stretch the polygon to create longer parallax spacesFiles that have "L" in their name are Long spaces [triple]Files that have "M" are medium [double]Files that have "S" are small [square]
Simple Settings
Easily change parameters of parallax textureTurn on/off midgroundTurn on/off foregroundChange room depthOriginal Parallax Script is written by Julius Ihle (JIWindowbox)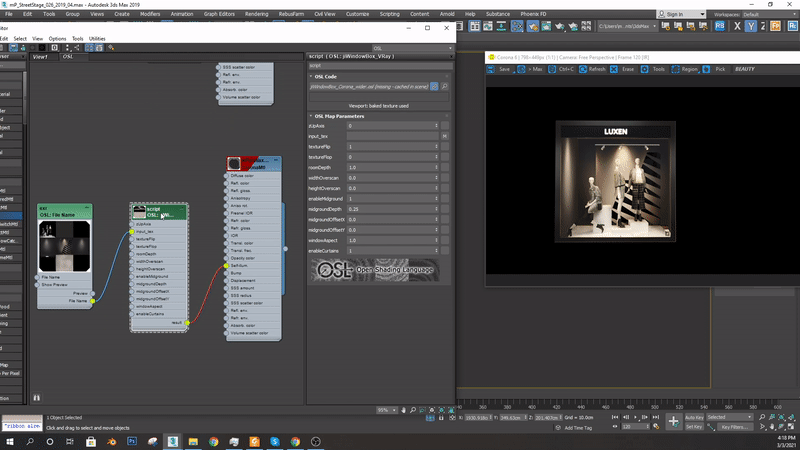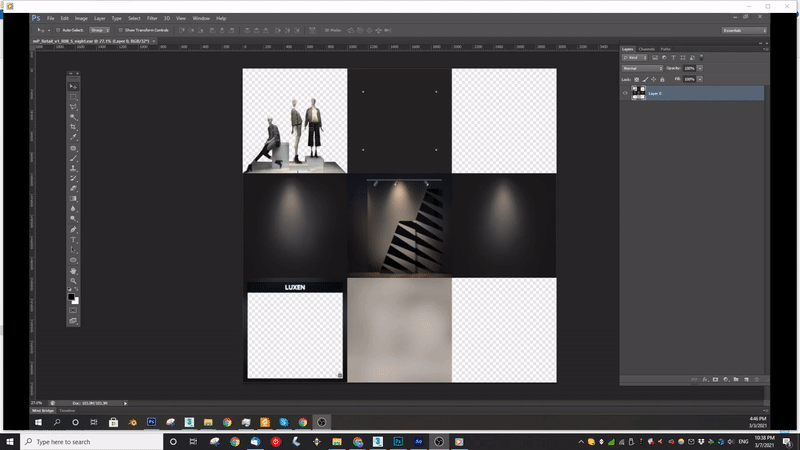 Easy to modify
Parallax EXR files are easy to modify in PhotoshopSwap with your own photos / assetsChange locations of objects with easeJust don't resell ours :)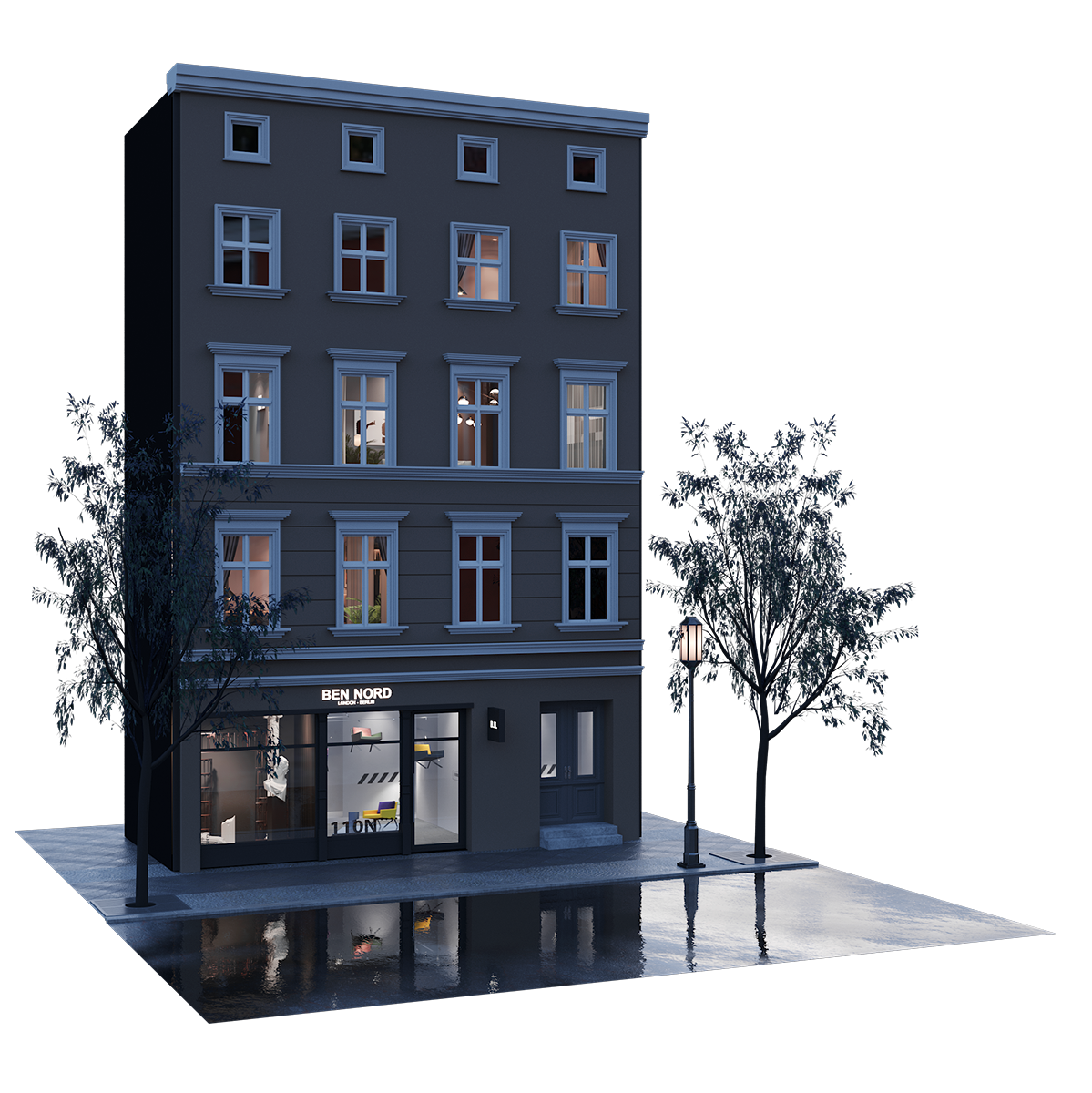 Download FREE Scene
Give it a try, see how it works and if you need more parallax maps you know where to find them :)

Included:
3D Scene (Corona, Vray, Arnold, Octane)Cinema4D (Octane)Blender (Cycles only)6 Parallax maps (2 Rooms day/night, 2 Retail) 3K / 1KOSL ShadersVoucher
System Requirements
wParallax requires no plugins, however, the software / render engine must have OSL (open shading language). wParallax was specifically made for Archviz community who use 3ds Max Vray/Corona Renderers, however, it can also work in other software. Please note, that support is very limited to other software, we mainly provide help for 3ds Max users, because this is our primary software.
| Software | Version | Render Engine | OSL | wParallax Available |
| --- | --- | --- | --- | --- |
| 3ds Max | 2019 + | Corona, Vray, Arnold (Octane has transparency issue) | YES | YES |
| Cinema4D | R23 | Octane with 3D Scene | YES | YES |
| Blender | 2.82+ | Cycles (3D Scene as FBX file import) | YES | Coming soon |
wParallax
wParallax + CGTrendy
CGTrendy produces low-poly, optimized 3d assets and scenes for easy import into your project. No need to proxy, no groups, no heavy maps, clean and simple. Couple of CGTrendy scenes were already converted into wParallax workflow, and more to come.
©wParallax. All rights reserved.